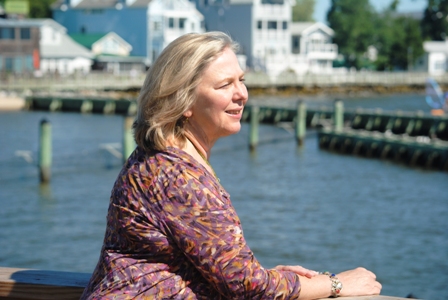 Get Your Mojo Back with Laurie Morin
Now is our time!
Join a tribe of passionate women who are ready to live full out, go for their dreams, and change the world.
Imagine waking up every day excited and eager to see how the day unfolds.
Imagine loving what you are doing so much that you lose track of time.
Imagine feeling inspired because you are using your gifts to create positive change in the world.

Are you ready for a breakthrough in your life…ready to stop putting your dreams on hold, ready to pay attention to your passions, ready to start creating the life you were meant to live?
I know you can do it. All you have to do is draw a line in the sand and proclaim that now is your time! In our society, women (and some special men) are drawn to be nurturers and caretakers. We have spent a lifetime serving our families and our communities. We care so much for others, sometimes we lose ourselves in the process. If that sounds like you, you have come to the right place.
I don't believe there are any coincidences in life. If you were drawn to this page, you are here for a reason.  You came here to claim your authentic self and live in alignment with your own unique vision. Join me for a transformational workshop or retreat and let the journey begin.
Hi! I'm Laurie Morin. Law professor, social activist, entrepreneur, coach, and change-maker. I lead workshops and retreats all over the world where women come together to reconnect with their passions and design a meaningful business or career.
I recently went through a crisis of the soul in my own teaching career. I took a promotion that I knew was wrong for me, and stayed stuck there for more than four years. With the help of some great coaches, I reinvented my job to get back in alignment with my true passions and purpose.
Now I want to share those lessons with you…so you can take your dreams off the back burner and create the life you are meant to live.