The Return of the Shero
A Journey Back to Your Authentic Power
Follow me here as I blog a book about navigating life's transitions.
The new Wonder Woman film directed by Patty Jenkins brings a feminine perspective to the typical "hero's journey" of the DC Comics genre. We first see Diana, Princess of the Amazons, growing up on the idyllic isle of Themsyscira, where women learn...
read more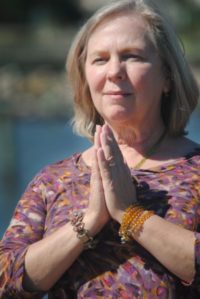 Laurie Morin
Author, Activist, Adventuress
This blog is about the journey many women take as they make their way through life's transitions. It may be precipitated by the end of a marriage, an empty nest, or loss of a career.  It may be a crisis of health or loss of a loved one.  It may just be a long, slow feeling of malaise that finally demands to be confronted.
I call this journey the Return of the Shero. It is a time to integrate the many identities we have lived, the many masks we have worn, the many parts of ourselves that we have abandoned. It is time to heed the inner calling to do something creative, something bold, something bigger than ourselves.
In this blog, I share my personal journey, and connect it to the myths, archetypes, and cultural expectations that we all experience as women, mothers, lovers, friends, and colleagues. My goal is to turn these blog posts into my first book, so if you join me here, you will be reading an advance copy!