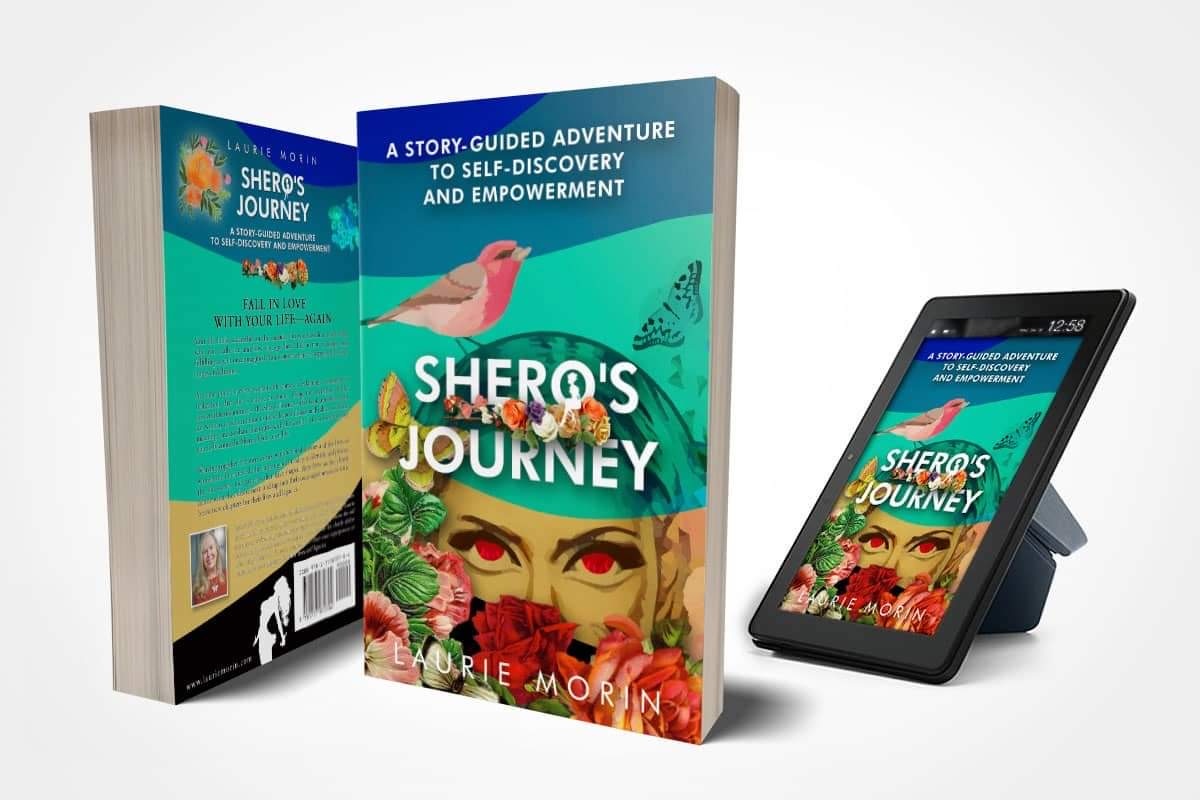 On Sale Now for Only $9.99
One Week Only 11/22 – 11/29
Shero's Journey: A Story-Guided Adventure to Self-Discovery and Empowerment.
I wrote this book for women like me who look successful on the outside, but feel like we have lost touch with who we really are.
Using the metaphor of the universal Shero's Journey, I provide a path for women to return home to their deepest desires and values, to create meaning, and to share their gifts with the world. It is an invitation for you to become the Shero of your own life. 
Thanksgiving Week Gratitude Sale
November 22 – 29 | Get Shero's Journey on Sale for $9.99
In the US, Thanksgiving is a day to give thanks for the abundance we have been given. To show my gratitude for my loyal readers and fans, I have put together some special Thanksgiving promotions to start your holiday season with the spirit of giving and transformation.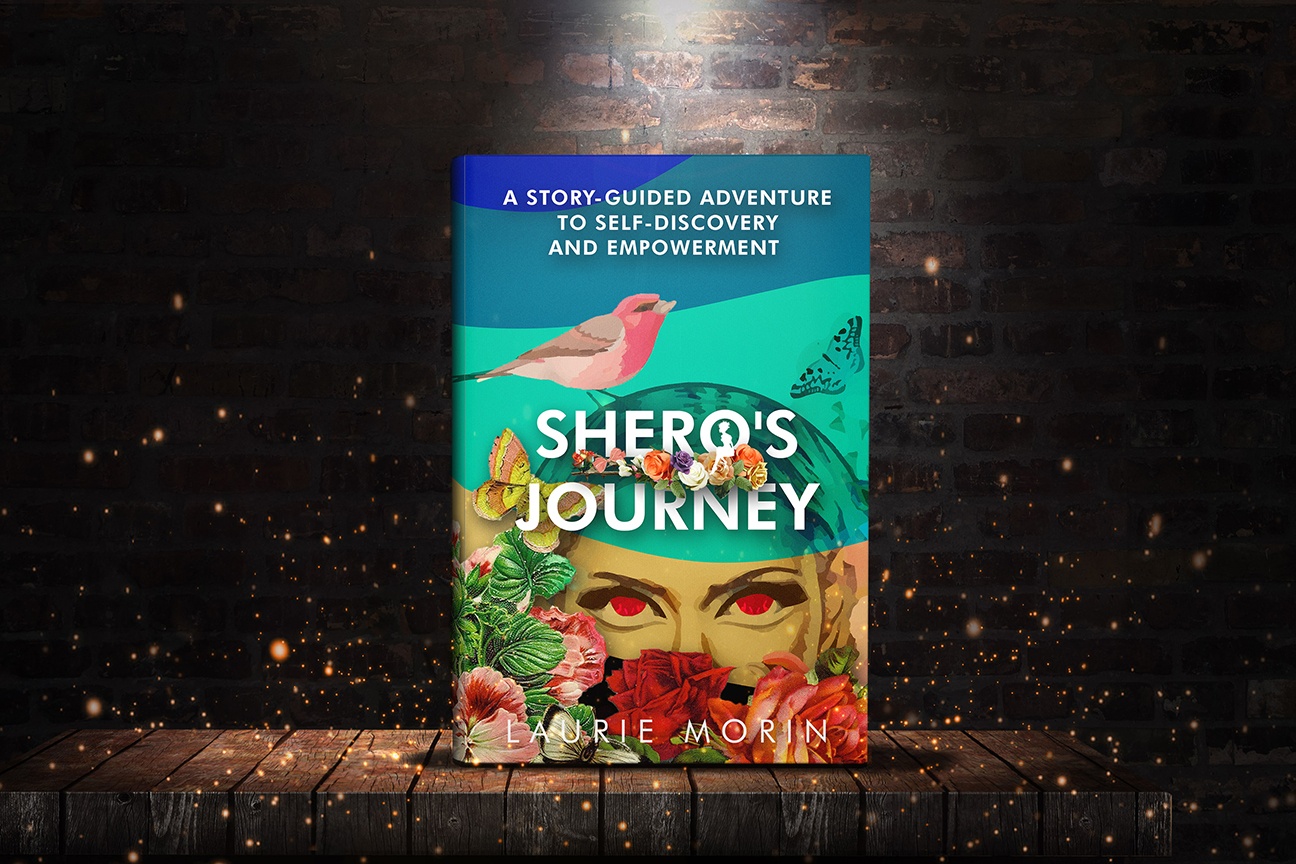 I don't make much money on my books, between the printing costs and Amazon's share of the profits. But my goal was never to make money. It was to change more people's lives.
So, for one week only, I have cut the price on Shero's Journey to make it easy for you to give it to friends on your gift list.
Share the Gift of Transformation, Get a Free Gift!
Why not share the Shero's Journey adventure with friends who would enjoy the ride?
Buy 3 copies of the book at this special price and get a FREE ticket to my virtual workshop, Flip the Script.
Just purchase the book on Amazon before November 30 and email a copy of your receipt to me at lauriemorincoaching@gmail.com.
Get Your Books Personally Inscribed
Make your gift extra special by getting it autographed. I will write a personal message to you or your gift recipients and mail them back to you in time for the holidays. Just purchase your books on Amazon and send them directly to me along with the name(s) of the recipient(s) and a little bit about them so I can make the inscription more meaningful. Send me an email at lauriemorincoaching@gmail.com to get the details along with my mailing address.
One More Way to Get Your Free Ticket
Give the Gift of Hope Through Kiva.org
Kiva is an international nonprofit with a with a mission to expand financial access to help underserved communities thrive.
By lending as little as $25 on Kiva, you can be part of the solution and make a real difference in someone's life. 100% of every dollar you lend on Kiva goes to funding loans. You get to choose the project you want to fund and watch it make a difference in someone's life.
To get your free ticket to Flip the Script, just make a loan of $25 or more on Kiva.org and send a copy of your receipt to lauriemorincoaching@gmail.com.
Your Gift with the Purchase of 3 Books
A Free Ticket to my Virtual Workshop
Valued at $47
January 15, 1:00 – 4:00 ET
No worries if you can't make it to the live event. The entire workshop along with the guided visualizations will be recorded for you to access at a convenient time.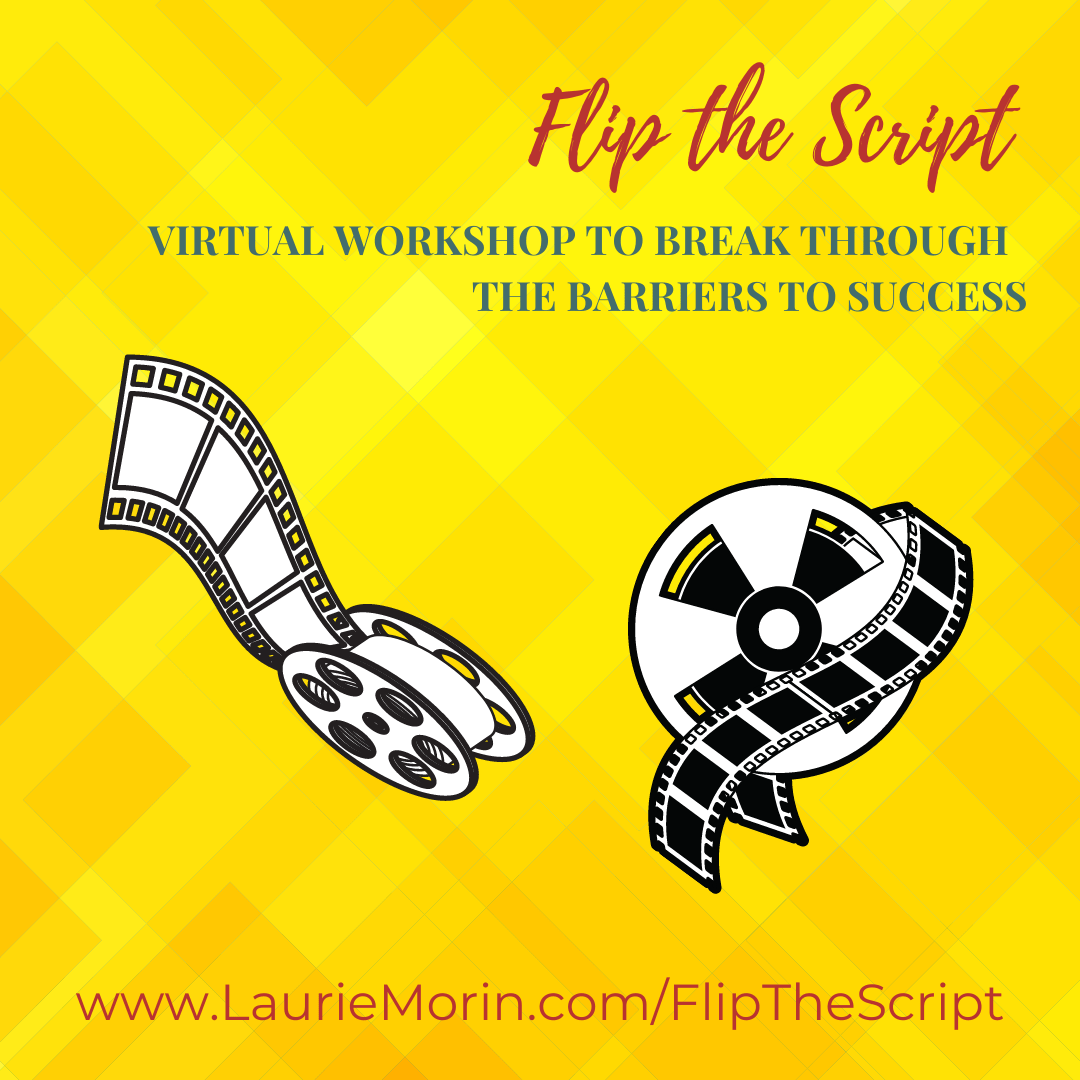 Make 2022 Your Best Year Ever!
We all know that New Year's resolutions don't work. But what can you do to achieve your goals and create your dream life?
​It all starts with changing the way you talk to yourself. Eliminate the voices in your head, the old tired scripts and limiting beliefs that are holding you back, and you will change your life for good!
​This workshop will lead you through a guided visualization and experiential program designed to permanently change the way you talk to yourself about success.
​Imagine, no more voices in your head telling you that you are not good enough, or you should put other people's needs first, or you don't deserve success.
​This workshop is my gift to you for helping to share the word about my book. Let's make 2022 our best year ever!
Thank You for Supporting My Passion Project
 All proceeds from my Thanksgiving Gratitude Sale will go toward funding my passion project: designing a curriculum that I can provide for free to survivors of gender-based violence and human trafficking. I hope to bring this new program for free to shelters and service providers who provide trauma-informed services to survivors. 
I am grateful to everyone who has read my book, shared your stories, and written testimonials and reviews. I am grateful to you for sharing my work with others who might benefit, and for spreading the word that we are all Sheroes of our own lives!
A delightful, thought provoking and lovingly guided journey of creative exploration that will help you reveal your authentic self, re-write your story and embrace the next chapter of your life with clarity, excitement & peace. The time to start living your dreams is now!
Laurie Morin gives the reader a metaphorical Wonder Woman cape so she can fly to connect with her highest self. The powerful stories and reflection steps she shares in the Shero's Journey gracefully inspire us to become the Shero of our own life. If you want that, you'll want to read her book.
If you're looking to get unstuck, make a change and follow your heart into the life of your dreams, then it's time to become your own Shero! Using pop culture, mythology, personal stories, and practical strategies, Laurie Morin has created a powerful roadmap to release what's been holding you back and find your spark to make your vision for your life and work an everyday reality.