I'm Laurie Morin
Author & Retreat Leader
Guiding Adventurous Lives & Legacies
Retreats & Workshops
​Laurie Morin is an author and retreat leader best known for Shero's Journey, a story-guided framework to help you confidently plan your next adventure. 
Through her book, retreats, coaching, and community, Laurie will help you find the space, time, and resources to prioritize yourself, process the past, and clearly define what you most desire next. We invite you to join us at one of our events.
Confidently plan your next adventure in life…
Putting yourself first sounds good, but how can you? There's too much stress and not enough time. It's exhausting being over-giving, people-pleasing, and burned out. In the middle of everything – how do you ever figure out what you want most for yourself?
I'm author, Laurie Morin, and as a former law professor turned entrepreneur, I know firsthand how overwhelming this season in life can be. I understand that it takes the right space, time, and resources to prioritize yourself and your dreams, and that's why I've created something I call, "Shero's Journey."
"Shero's Journey" is the story-guided, self-discovery framework that I share in my book, intimate retreats, group coaching, and welcoming, inclusive community. 
Becoming a Shero is all about embracing the best of the divine feminine and the sacred masculine. It's a rewarding adventure that's possible for people of all genders and identities, And no matter how you choose to experience it, "Shero's Journey" can give you everything you need to put yourself first, release old stories and patterns, tap into your own "super powers" and define a clear vision for the future.
If you're stressed, wishing you could feel more joy and empowerment about what's ahead – it's time to go on your own 'Shero's Journey."
Whether you dive into the book, attend a powerful retreat, or find clarity through coaching or training, I hope you'll join us as we carve out much-needed space, write brave new chapters, and plan adventurous lives and legacies together.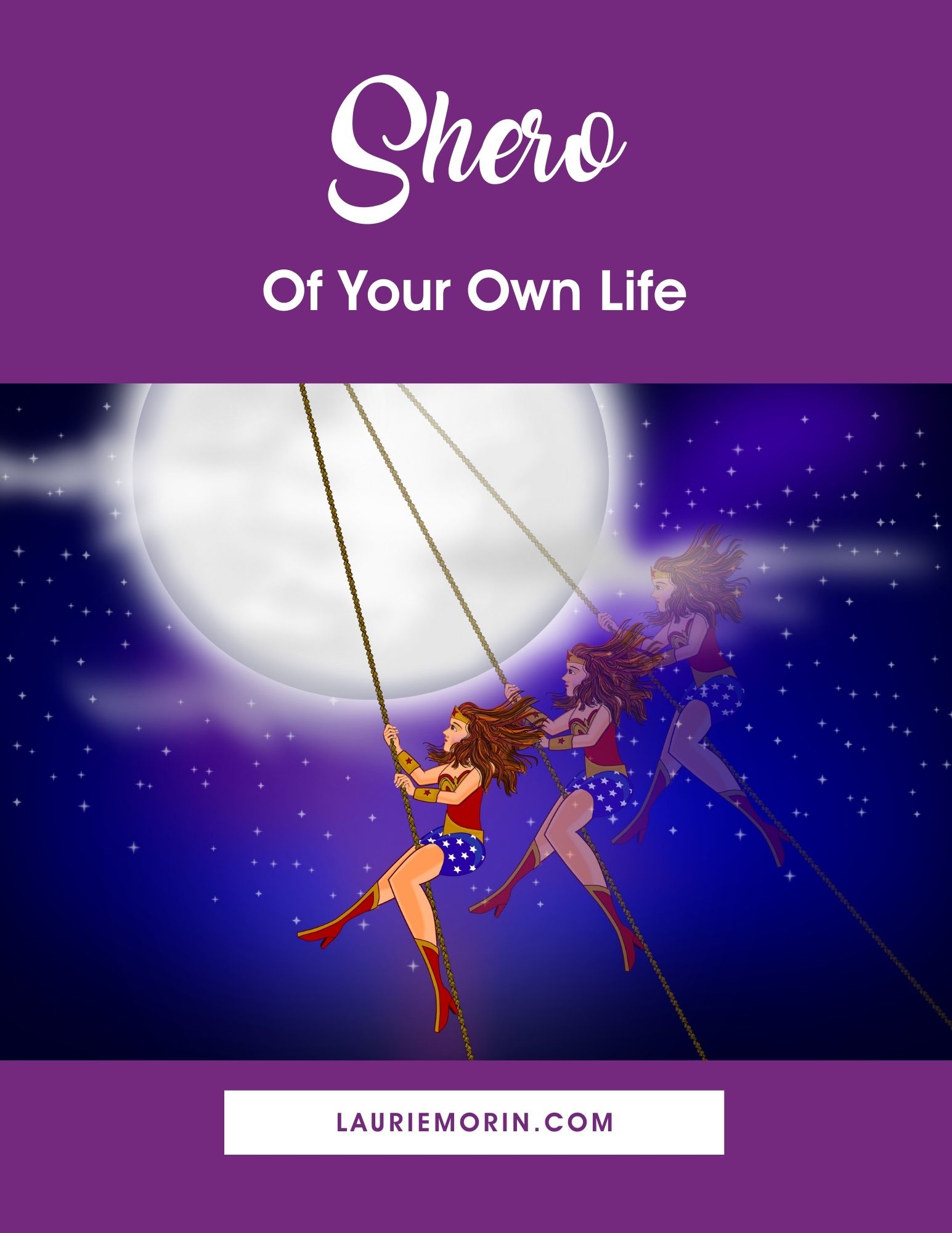 A delightful, thought provoking and lovingly guided journey of creative exploration that will help you reveal your authentic self, re-write your story and embrace the next chapter of your life with clarity, excitement & peace. The time to start living your dreams is now!
Laurie Morin skillfully opens a hidden back door that can lead us out of an old patriarchal society. She offers skills and support to the reader so we can be empowered to choose the divine feminine and sacred masculine path to wholeness. As an added bonus, the author offers you "permission to be sovereign in your own life."
If you're looking to get unstuck, make a change and follow your heart into the life of your dreams, then it's time to become your own Shero! Using pop culture, mythology, personal stories, and practical strategies, Laurie Morin has created a powerful roadmap to release what's been holding you back and find your spark to make your vision for your life and work an everyday reality.