If you are ready to create a new vision for your life, or simply show up more fully for yourself and confidently stand in your own power, then join Laurie Morin, author of Shero's Journey, for a soul-inspired women's empowerment retreat in the lovely Taconic Mountains.
Be Your Own Shero: Change Your Story, Change Your Life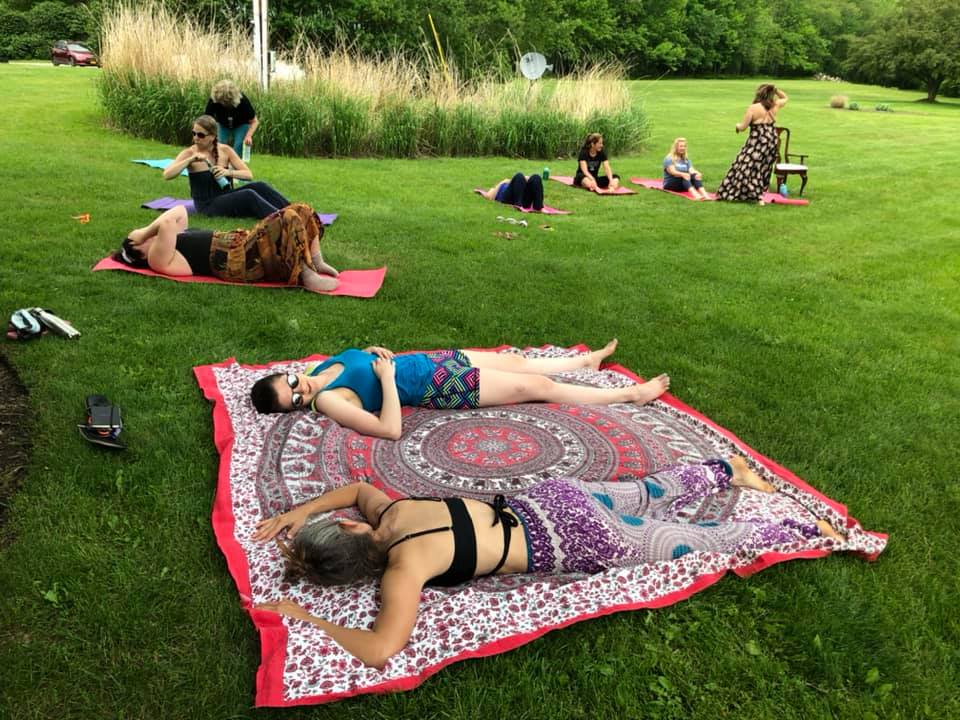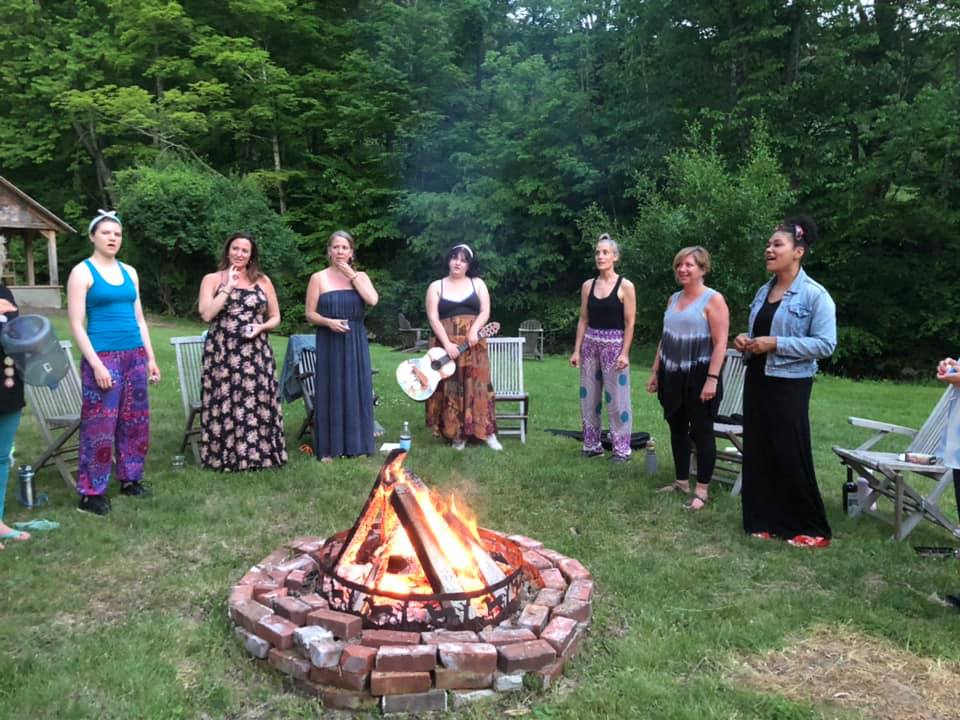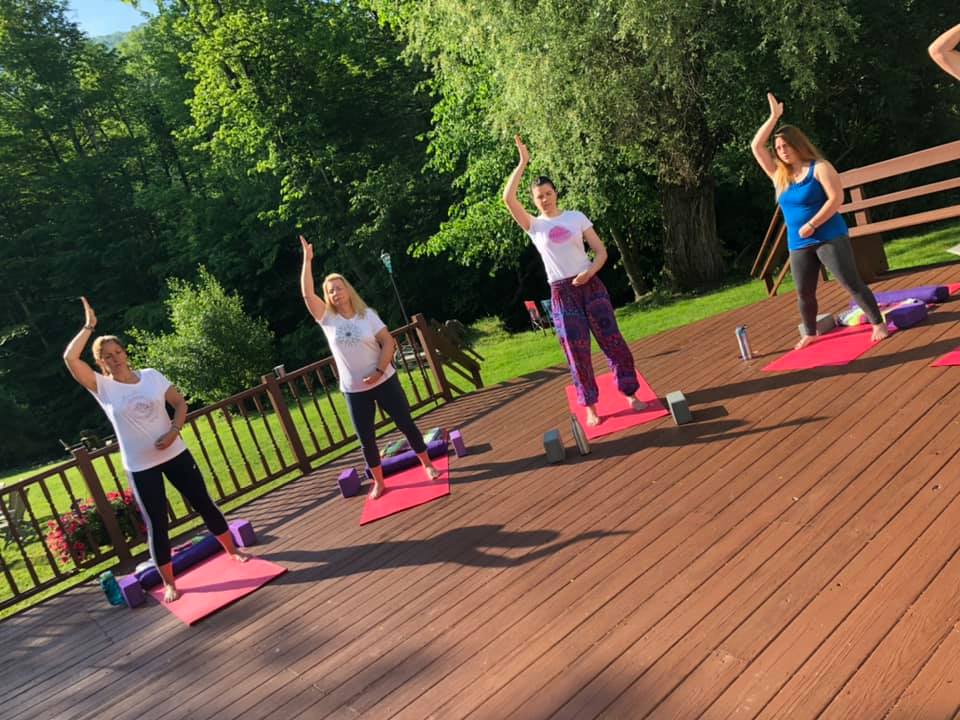 Itinerary: 3 days, 2 nights
Early Bird Price: $897 single, $597 double. Hurry, early bird specials end July 31st!
($100 deposit reserves your spot)
All-Inclusive – all meals and activities
Storyboarding, Yoga, Nia Dance, Vision Walk & More!
How wonderful to be able to travel and gather together again! Fall is the perfect time to enjoy the crisp weather and breathtaking foliage in Vermont.
We are all relieved that the pandemic is slowly being contained. But if COVID-19 has taught us anything, it is that we don't want to return to the hectic pace and soul-sucking busyness of our old routines. We are ready to create a "new normal" for our lives. 
We have grown accustomed to spending quality time with our loved ones, having time to enjoy nature and dabble in creativity. We have learned that tomorrow is not promised. We have realized that it is time to seize the moment and create a more meaningful, fulfilling life.
Like the colorful leaves that must fall from the trees to make way for new growth, it is time to release the old stories that have been holding us back and create a new vision for our lives. It is time to claim a starring role in our own life stories. 
Join us at the Green River Inn for a weekend full of nature, creativity, renewal, and reflection. Gather around the fire pit to share stories with like-minded women. Spend quiet time enjoying the babbling brook and beautiful mountains that surround you. Give your body the gift of gentle movement and relaxation.  
You will leave the retreat with a renewed spirit and a clear vision for what you want to create for the next chapter of your life. 
Location and Venue
The Green River Inn is a quintessential New England inn. Set on a beautiful property next to a babbling brook and surrounded by mountains, with plenty of places to stroll, relax, and watch the ever-changing scenery.
There is a huge deck for dancing and yoga, a fire pit with comfy Adirondack chairs, and a pavilion where you can enjoy lunch or cocktails with a group of friends. 
The Inn is only minutes from Skyline Drive, a 5.2 mile scenic road ascending 3,248 feet to the top of Mount Equinox. On your way there, you will pass charming country churches and an iconic New England covered bridge.
Fall in New England is like no other place on Earth. Join us to relax and renew among majestic mountains and scenic vistas of Vermont.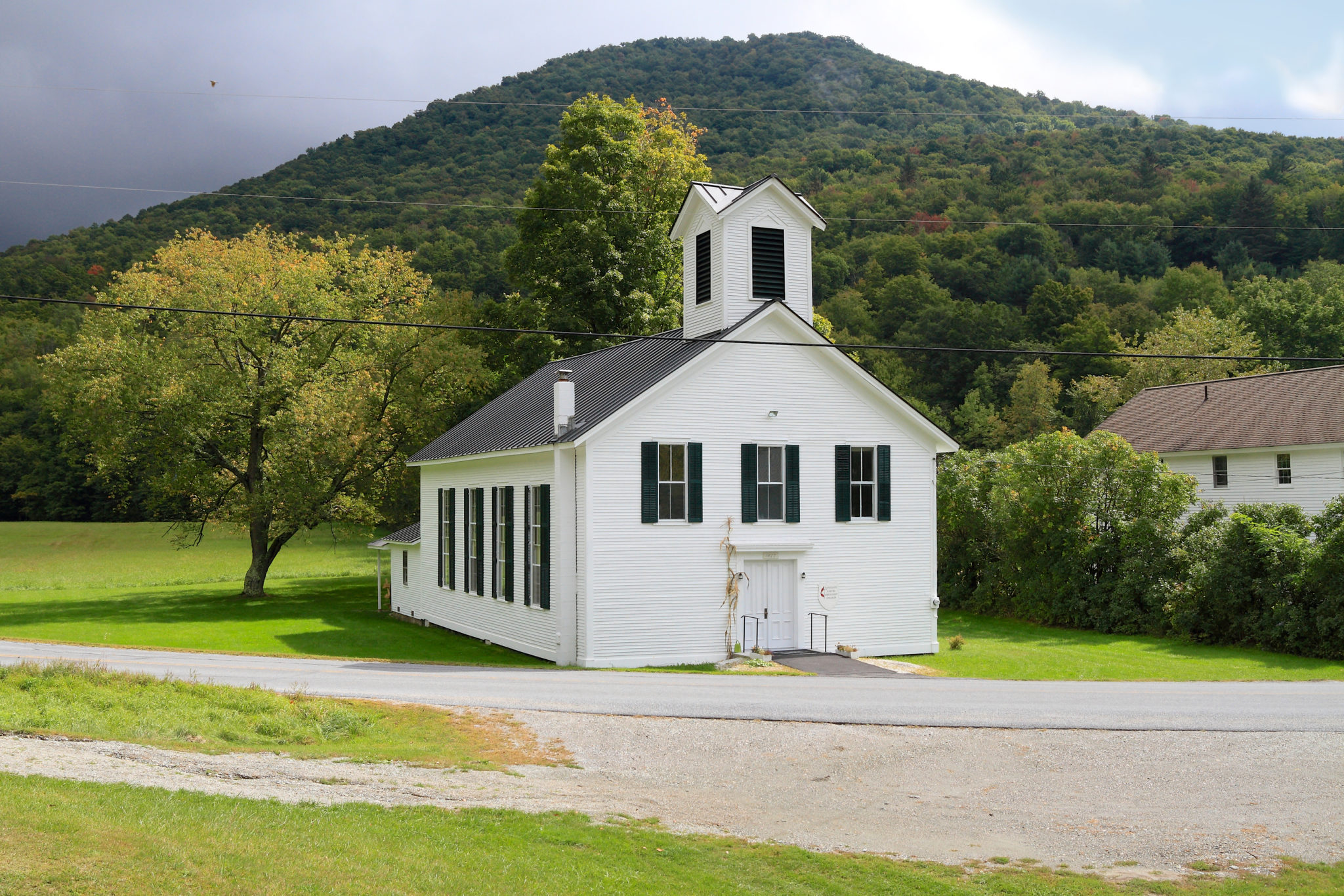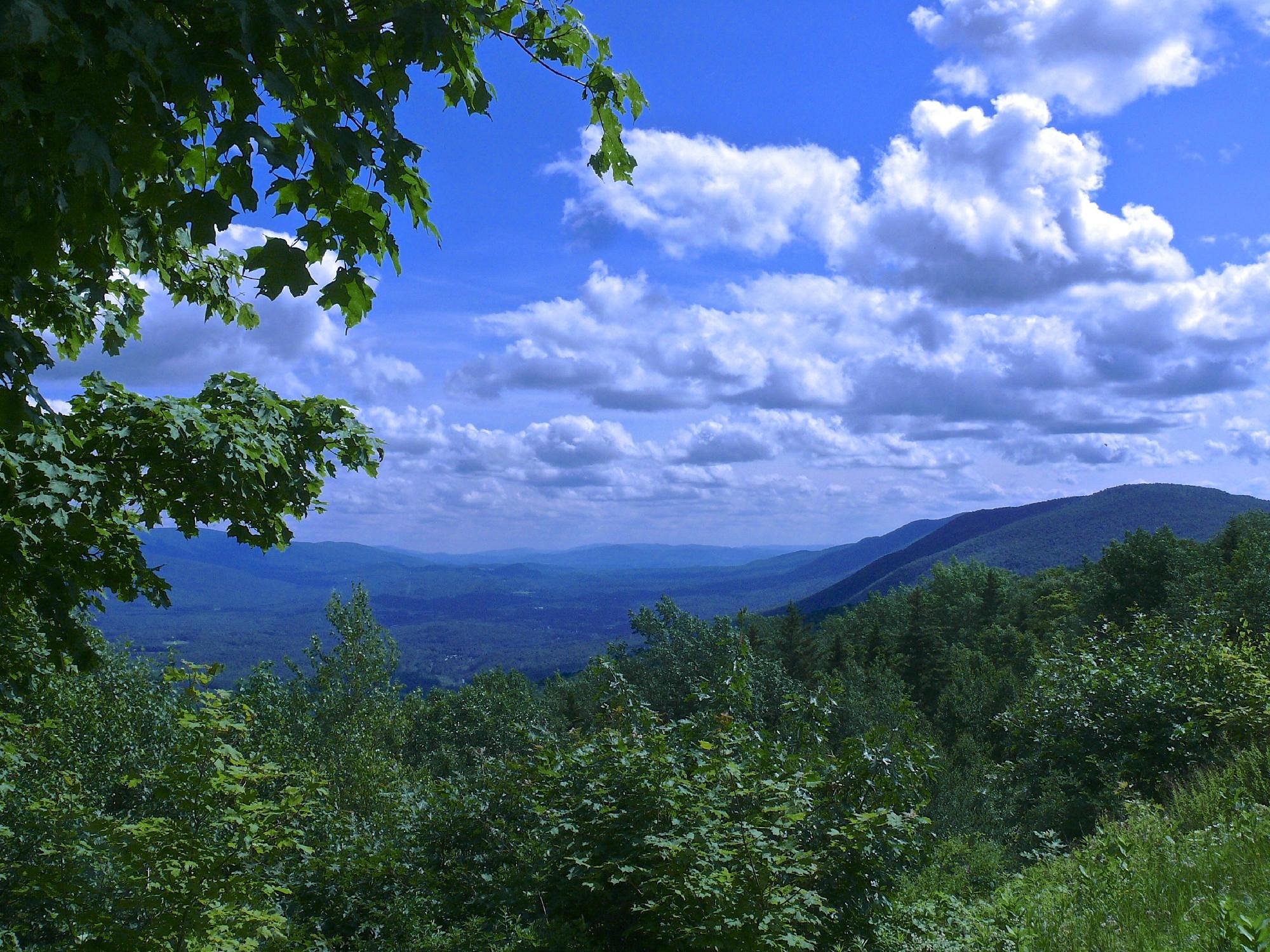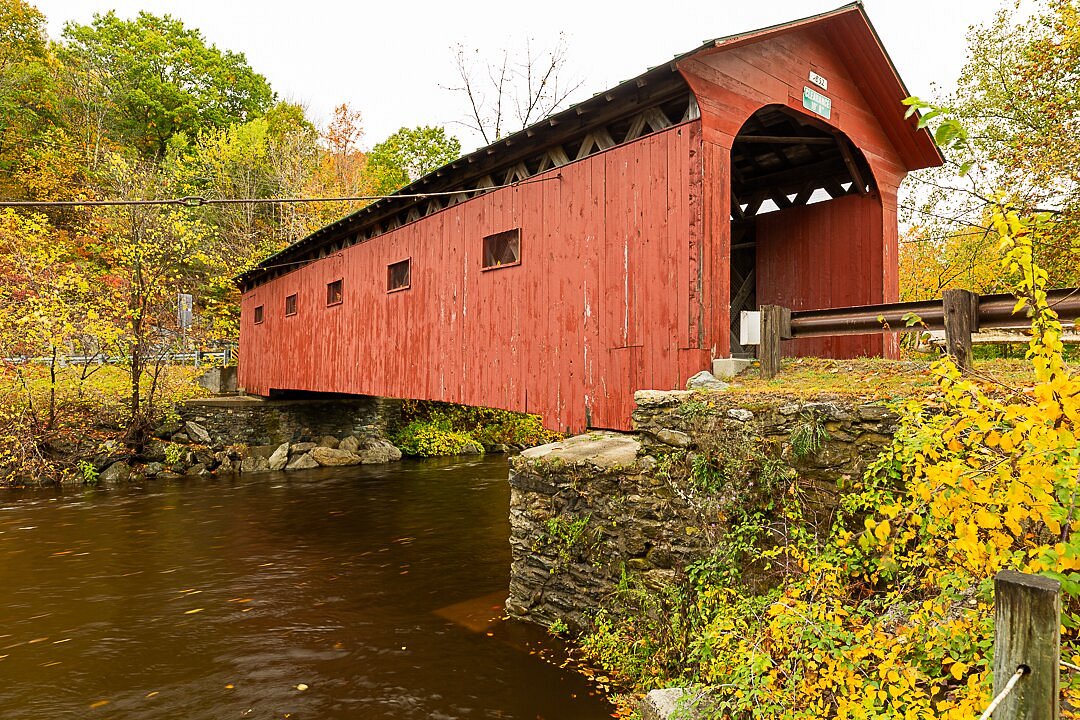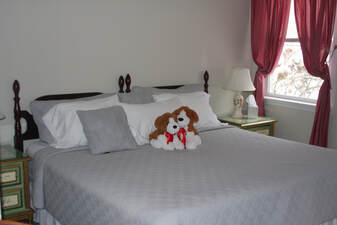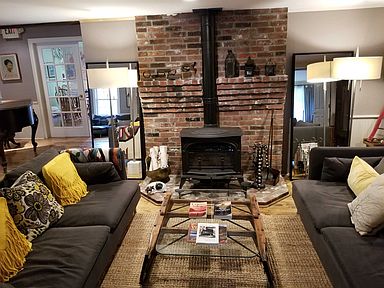 Your Accommodations
Imagine a cozy inn with lots of charming nooks and crannies to relax and connect. Curl up by the fireplace with a book, stretch out and meditate in the yoga room, or explore the beautiful grounds.
Each guest room is charmingly decorated with beautiful antiques and has its own ensuite bathroom. If  you have ever been to a retreat center before, you know just how much of a luxury this is! 
Single rooms are furnished with a Queen or King bed and plenty of room to hang out. Doubles feature two twin beds so you can have a pajama party with your bestie. 
Snuggle into a terry cloth robe, yours to use during your stay (and if you love it, you can take it home for only $49).  
Soaps, shampoo, and a hair dryer are provided, so you don't have to pack them. All the linens, towels and bath products are top quality. It is  like staying at a fine hotel without the luxury price tag. Everything you need for a rejuvenating getaway is right at your fingertips at the Green River Inn!
Our Retreat Is All-Inclusive
We will be providing all of your meals and snacks while you stay with us, and all activities including yoga, Nia dance, storyboarding workshops, tarot readings, a costume ball, and more.
Meals and Snacks
Friday  Happy Hour with wine & light hors d'oeuvres
Friday Welcome Dinner
Saturday  Breakfast Buffet
Saturday Picnic Lunch
Saturday Dinner
Sunday early a.m. Breakfast Snacks
Sunday late morning Brunch
Wake up in the morning to a cup of coffee or delicious tea.  A Keurig coffee maker and electric tea kettle are yours to use throughout the day, whenever you need a pick-me-up. We will provide a selection of K cups and tea bags, but if there is something special you like to drink, feel free to bring it along.
Savor the Local Cuisine
Just as you would imagine in Vermont, our meals will feature simple, locally grown, homemade meals.
Some meals will be provided by the Food Florist, a local chef who sources local, organic, and natural ingredients to create healthy comfort food for sale at farmers' markets.  Delight your palate with yummy lasagna, flavorful enchiladas, creamy egg casseroles, and blueberry French toast.
Lunch will lighten up the menu with homemade soup, salad, and an assortment of Mediterranean appetizers. There will be something for every palate, from carnivores to vegetarians. Please do let us know if you have any specific dietary requests.
Fresh spring water and sparkling water will be available at all meals and throughout the day. Bring a reusable water bottle to stay hydrated!
Wine will be served at Friday's happy hour. Feel free to bring your own to enjoy with meals or relaxing on the deck.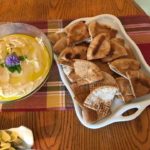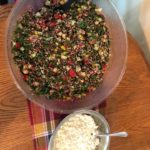 Our Journey
After more than a year in isolation, it is time for some much-needed R & R. Our retreat includes a combination of private time to relax and reflect, group activities to reconnect with like-minded women, and inspirational workshops to help us envision a more fulfilling way of life in the "new normal."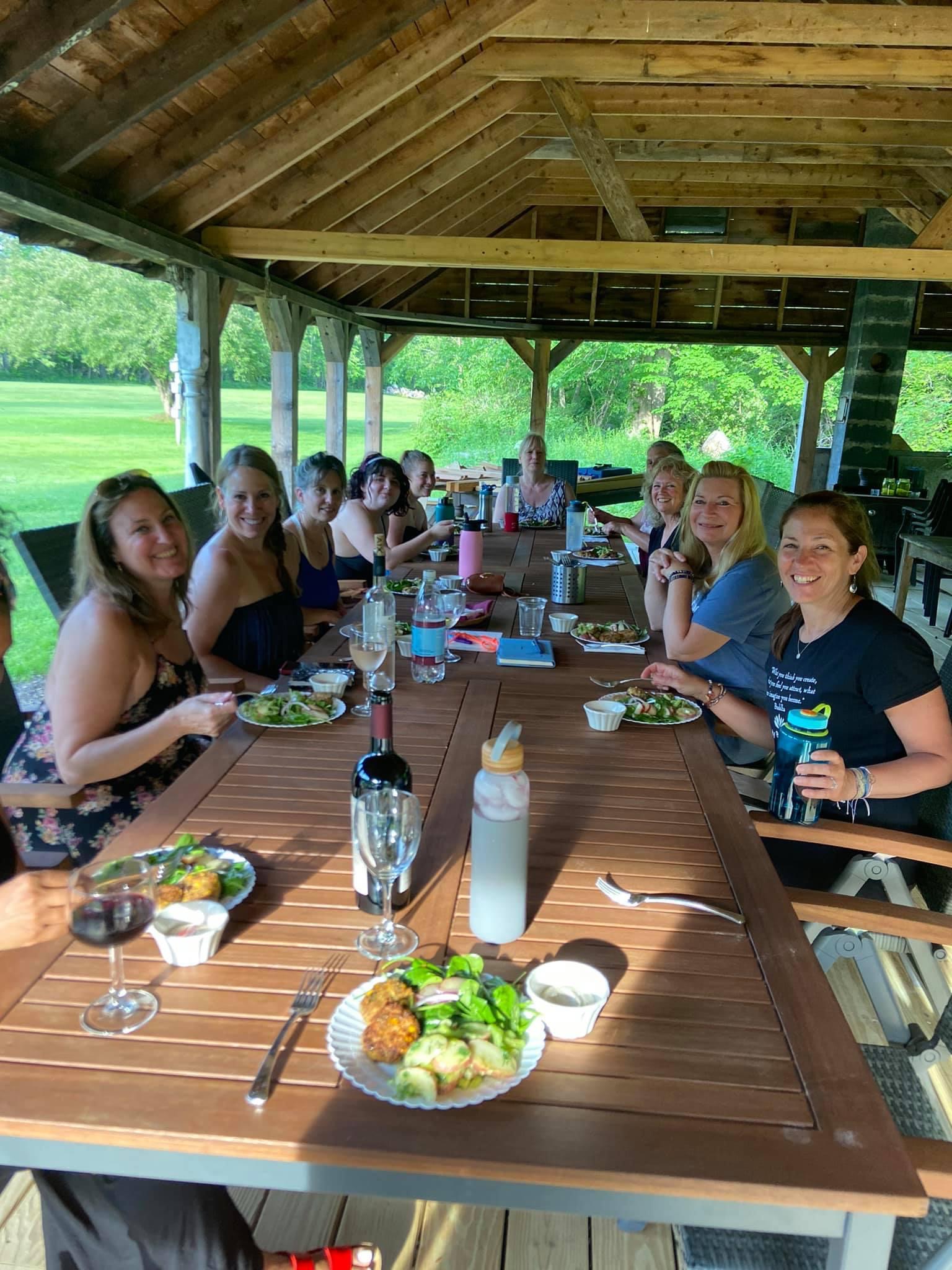 Day 1
On your way to the retreat, enjoy a leisurely drive on the scenic roads and stop for lunch at one of the fabulous local restaurants.
Plan to arrive at the Green River Inn between 4:30 – 6:00 to check into your room, unpack and unwind.
Join us in the bar/lounge area at 6 for a Happy Hour to meet and mingle with your sister travelers. At 7, we will adjourn to the dining room for a scrumptious welcome dinner.
After dinner, we will gather around the bonfire to share stories and set our intentions for the weekend. You won't want to miss this opportunity to meet and bond with other retreat goers.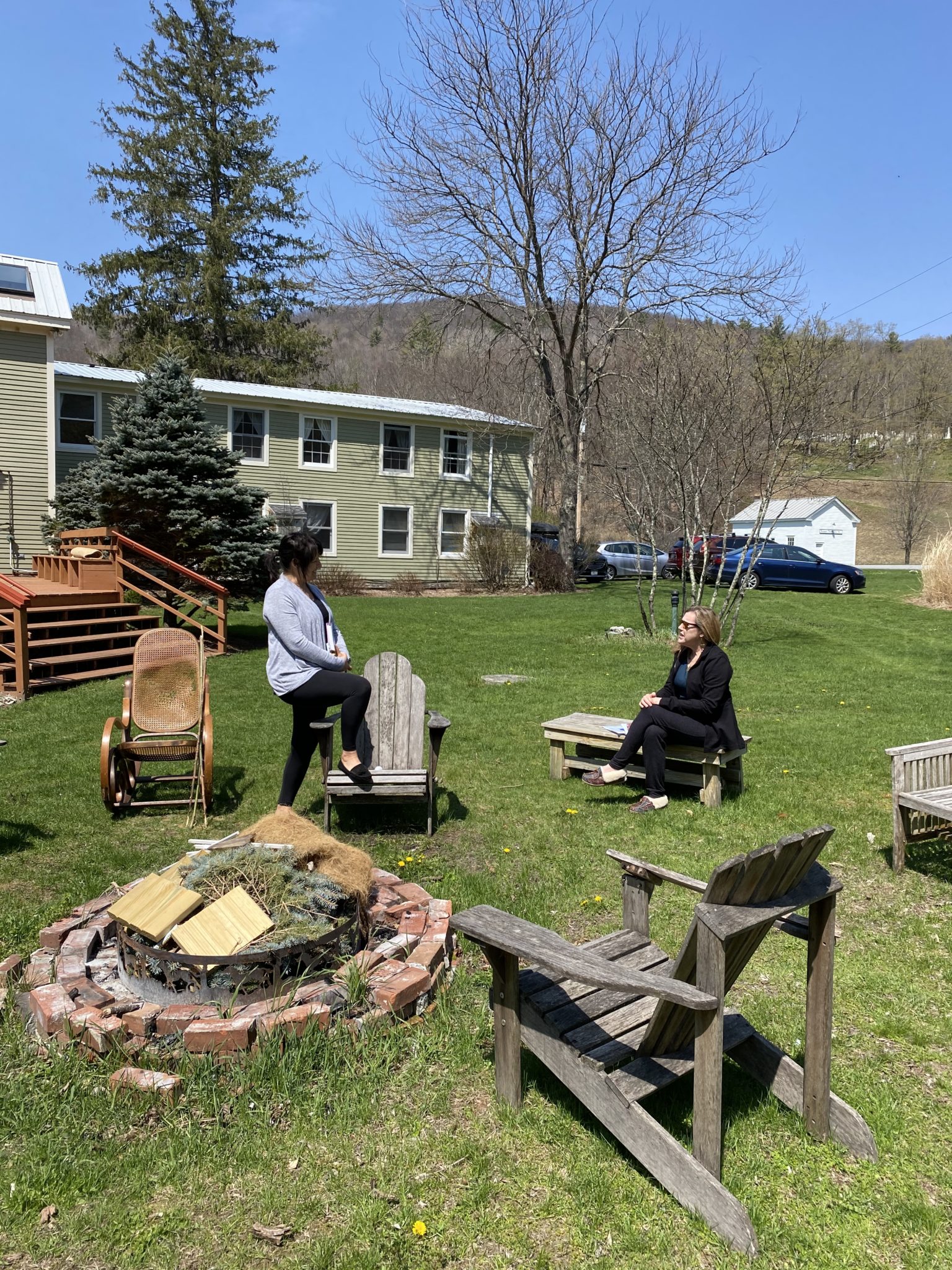 Day 2
Wake up to a hot cup of coffee or tea and breakfast goodies in the dining room beginning at 8:00. Our first workshop begins at 9, followed by an optional yoga break at 11.
Lunch will be served at 12:30, with a nice long break for rest and relaxation until 3:00.    
Our afternoon workshop will begin at 3:00, followed by a short Nia dance break from 5-5:30.  
Take some time to rest and meet us in the dining room at 6:30 for dinner with a Latin flair.
The highlight of the day will be our costume ball at 8:00. You will have fun guessing who are the heroes and heroines in your midst, and voting for the most creative costumes!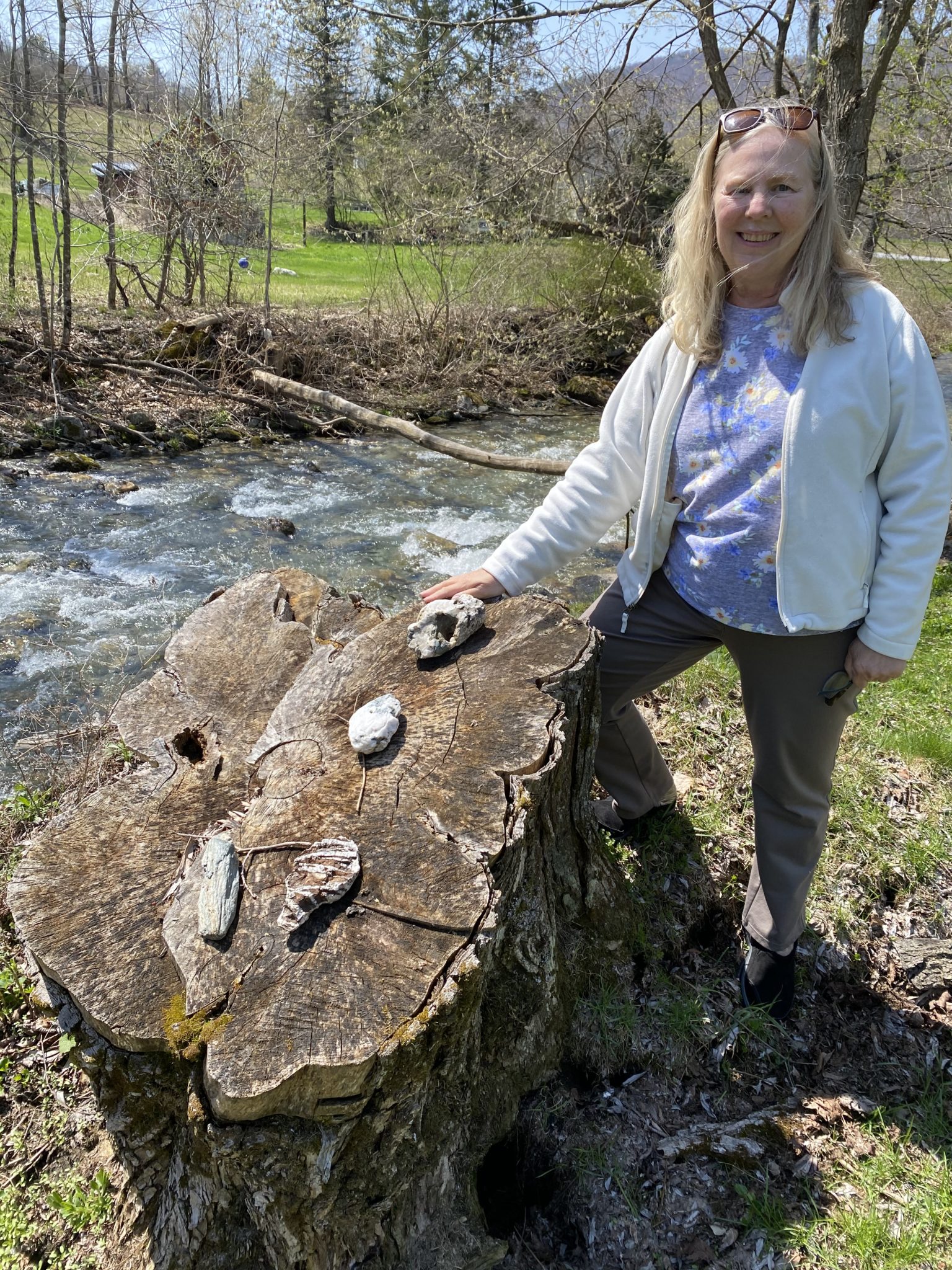 Day 3
We will begin our last day together with light snacks and coffee at 8 a.m.
Then it is time for our guided Vision Walk and sharing of the gifts we receive.
Our final storyboarding workshop begins at 9:30. This is where we will put together all the inspiration you received this weekend into a vision for the future.
We will end our time together with a scrumptious Brunch and closing ceremony at 11:00.
After brunch, take time to say good-by to your new friends before you check out and prepare to return home with a new vision for how you want to live a more empowered life.  
Storyboarding
In this series of three workships, we will use words and images to create a visual representation of your old life story and a new, more empowering vision for your life.
Stories are a universal language. They are the way we understand ourselves and hand down traditions from generation to generation. Taking ownership of our stories can give us insight into who we really are and what is most important to us in our lives.
You will release old, disempowering stories that no longer serve you to make room for a more inspiring vision. You will go home with a visual reminder of your roadmap for the future. 
Yoga & Nia Dance
Our old stories do not just take up space in our minds. They also get captured in our bodies.
Join us for our optional yoga and Nia classes to clear disempowering beliefs and make room for a new life story.
Whether you have never practiced yoga or you have a regular practice, you will love our yoga class. Our teacher, Carrie Kaufman, is an accomplished Y500 yoga teacher with years of experience.
Nia dance draws from martial arts, dance arts and healing arts to empower people by connecting the body, mind, emotions and spirit. Dance away your worries to the soul-stirring music and movement.  
Vision Walk
Many ancient cultures send people off on a vision quest as a rite of passage to their next adventure.
The Vision Walk is a modern-day version of this ancient practice. Instead of 4 days and nights in the wilderness, you will spend 30 minutes in nature contemplating a question of supreme importance in your life.
Your answer may come in the form of a rock, a feather, a sign on the road, or a flash of insight. It will be a symbolic representation of what your heart and soul already know to be true.
We will gather together to share the gifts we received and incorporate them into our vision storyboard.
This journey is totally for you if…
You are craving some "me" time with like-minded women to relax, recharge, and get inspired

You are longing to design a more authentic, creative, fulfilling life, but don't know where to start

You have devoted your life to supporting others and are ready to start putting yourself first

You want to learn to connect to your intuition and live in alignment with who you really are
Getting to the Green River Inn
Sandgate, Vermont is located  in the southwestern corner of Vermont and is an easy drive from most parts of New York and New England.  It is only 1/2 hour from Schenectady and Saratoga, NY, and a short scenic drive from the Berkshires in Massachusetts.
If you would prefer to fly, Albany International Airport, which is served from all over the country, is only 56 miles away.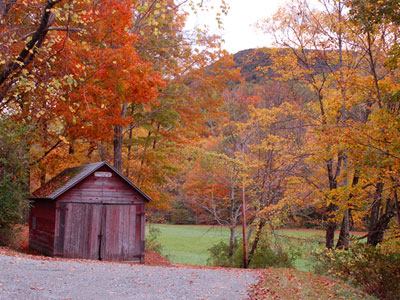 Don't miss your chance to get early bird pricing!
Our early bird specials expire on July 31. Rooms will not last long at these prices: $897 single/$597 double including lodging, all meals & activities. The inspiration and great friends you will make come for free!
A $100 deposit will hold your place until July 31st.