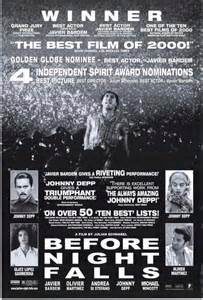 Cuba has come a long way since the early days of the revolution, when Fidel Castro's government sent hundreds of gay men to labor camps.  The brutal treatment of sexual minorities was chronicled by the Cuban writer Reinaldo Arenas in his autobiography, Before Night Falls — which was made into a highly acclaimed movie starring Javier Bardem and Johnny Depp. Fidel Castro publicly admitted in 2010 that this policy had been wrong.
The Communist Party also forcibly quarantined people living with HIV/AIDS in state-run sanitoria until 1993. But things have been slowly changing since Cuba decriminalized consensual same-sex relations in 1979.
Many credit this remarkable change of climate to the leadership of Mariela Castro, known to some as "Santa Mariela." Mariela is a straight woman — daughter of Raul Castro and niece of Fidel Castro, and a member of the Cuban Parliament.
She could be sitting back enjoying the life of Cuba's elite. Yet she has used her privilege to tirelessly champion LGBTQ and feminist issues in Cuba.
In 2007, Mariela led a group of drag queens through the streets of Havana to celebrate International Day Against Homophobia and Transphobia. This event marked the beginning of an evolution in gay rights that has led to present-day calls for legalizing same-sex marriage and eliminating discrimination against transgender people.
As Director of the National Center for Sexual Education (CENESEX), Mariela has led the charge on legislative changes along with a public campaign to promote tolerance for the LGBTQ community. She was inspired by her mother, Vilma Lucila Espin Guillois, herself a revolutionary who was the head of the Federation of Cuban Women and helped change policy and the lives of women in her country.
As a result of Mariela's advocacy, Cuba passed legislation in 2008 to offer state-paid gender reassignment surgery and hormone treatments for transgender people. But the struggle continues on other issues. Cuba has still not approved same-sex marriage and is only slowly recognizing the rights of transgender people. In 2013, the Cuban Assembly passed a labor code protecting gays and lesbians from discrimination in the workplace. Mariela became the first lawmaker in Cuban history to cast a dissenting vote in protest because transgender people were excluded from the legislation.
In a documentary on her life, Mariela Castro's March, director Jon Alpert follows Mariela throughout central and rural Cuba, where crowds scream her name and cheer her on for her tireless support of LGBTQ rights. Mariela revealed her history and motivations to Alpert, saying that she was born into a homophobic society where people laughed at gays and made fun of them. Then one day as a child, a friend said she hurt his feelings, and her ideas began to change.
I was ashamed. From that moment I started to observe, to question, and to investigate. But curing prejudice takes time and work. At every level of society.
Mariela also told Alpert that there were many forms of discrimination in Cuba — against women, against people of color — and that they are all related. She is an outspoken advocate for social equity, gender equality and women's empowerment in the international arena.  As a delegate to the United Nations, she gave an impassioned speech in support of social equity and women's equality as fundamental human rights. Not one to mince her words, she said:
It's inadmissible that in the XXI Century women rights continue to be violated and that that after so many speeches, conventions, and international consensus, in most countries women receive lower wages than men by doing the same job; that they are forced to choose between death and jail when they need to terminate an unwanted pregnancy. That situation shows the permanent patriarchal domain that does not recognize and violates our capacity and fundamental human rights of deciding over our own lives.
Mariala has not given up her campaign to legalize same-sex marriage in Cuba. In 2013, CENESEX identified the family and the workplace as the most vulnerable spaces in terms of discrimination on the basis of sexual orientation. But her vision for change goes beyond changing laws — she advocates for a total shift in consciousness.
Laws, in an of themselves, do not guarantee respect towards human rights. You need the support of a government with the political will to change things to transform social awareness.
Mariela Castro —
For bravely leading the charge for LGBTQ rights in the Cuban Assembly and on the streets of Havana, you are a Daredevil;
For envisioning a world where equality for all is a reality, you are a Dreamer; and
For changing the lives of countless women, HIV-positive people, and LBGTQ people in Cuba, you are a Do-Gooder!
Now it's your turn. We need more people like Mariela Castro and other unsung s/heroes who are leading the charge for social equality. If you know someone who should be profiled as a Daredevil, Dreamer and Do-Gooder, please leave me a comment and let me know why they inspire you!