Missed your goals again? You are not lazy or unmotivated. Your old stories and limiting beliefs are holding you back.
What's Your Story?
When the New Year rolls around, are you one of those people who spends the day planning out your vision and goals for the next year?
Or would you rather run kicking and screaming to the nearest tavern to toast in the New Year and watch football?
I confess to being one of the nerds who falls in the first category. New Year's Day will generally find me hunched over a new planning notebook armed with a fistful of colored gel pens and handouts from my favorite life coach.
But whichever camp you fall into, chances are you have some things you want to accomplish in 2022. You just aren't sure that New Year's Resolutions will really help you to get there. 
Like most Americans, I make a lot of promises to myself that I fail to keep. But I have learned some tricks of the trade to make it more likely that you will stick to your goals and end the year with a feeling of accomplishment. 
The new year stands before us, like a chapter in a book, waiting to be written. We can help write that story by setting goals. 
 Whose voice are you hearing?
Most New Year's Resolutions and goals fall within 4 major areas of life:
Health and wellbeing
Family and relationships
Work, career, and finances
Creativity and passions
The funny thing is, most of us have multiple childhood stories in each of those categories. We heard them from our parents, teachers, siblings, peers, and popular culture all around us.
We may have been know as the athletic one, the clumsy one, the sickly one, the pudgy one, or the Skinny Minnie. We may have compared ourselves unfavorably to Twiggy or Mia Hamm.
Perhaps we were the family clown, or the peacemaker, or the Cinderella who had all the responsibility. At parties, we might have been the social butterfly or the wallflower.
Our parents and teachers might have told us we could do anything, or that we would never amount to anything. They might have had high expectations or no expectations at all. Perhaps we were given the keys to the kingdom, or left to pick ourselves up by our bootstraps.
Whatever stories we were told still live within us as subconscious tapes playing in the background to rule our default behaviors.
Without bringing these old stories and light and replacing them with a new belief, our conscious goals and resolutions are almost doomed to failure.
2021 Stats at a Glance
Only 31% of participants in one study planned to make a New Year's Resolution for 2021.
The most popular resolutions for 2021 are exercising more (50%), losing weight (48%), saving money (44%), and improving diet (39%). This priority on improving health stays remarkably consistent from year to year. 
Historically, of those who make a resolution, 64% are successful after 1 month. This drops to 46% after 6 months and only 9% by the end of the year. 
The most common reasons for failing to keep a resolution are setting unrealistic goals (35%), not keeping track of progress (33%), forgetting all about them (23%), and making too many resolutions (10%).
Dont' worry. It is not your fault!
What do most of us do when we fail to keep our resolutions? Well, we beat ourselves up a little bit and feel like a failure. 
But this feeling is not our fault! It is based on old stories and limiting beliefs that we are carrying with us from childhood.
Take, for example, the popular resolution to lose weight in the New Year. We might hear our mother's voice urging us to keep ourselves attractive to meet the right man, or out father telling us he likes his women "pleasingly plump." 
These old tapes sabotage our weight loss goals before we even start. We are trying to please others and live up to their expectations, instead of using our resolutions to pursue our own dreams and vision of a wonderful life.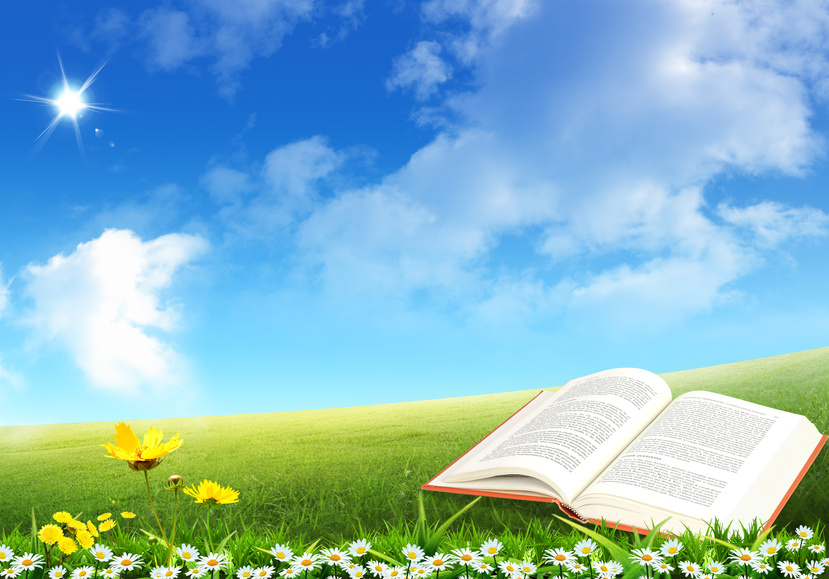 Story-guided framework to break through old stories and limiting beliefs
After years of making resolutions that I was not able to keep, I finally figured out the crucial missing step. It is almost impossible to create new behaviors and habits without banishing the subconscious beliefs that are hold you back.
 

Identify limiting beliefs related to your goals

Uncover the origin of your beliefs
Weed the garden to banish old stories
Track the evidence to prove limiting beliefs false
Create a new story to replace the limiting belief
Take inspired action to validate the new story
Introducing Flip the Script:
A Story-Guided Framework to Break Through the Barriers to Success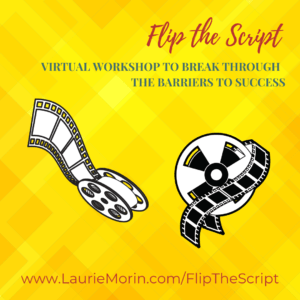 There is a lot of good advice out there about how to set and achieve your goals.  Renown personal development guru Tony Robbins advocates SMART goals — goals that are specific, measurable, achievable, realistic, and anchored within a time frame.
An article by the founder of Leadership from the Core@MarcelSchwantes  in Inc. magazine started with SMART goals, but added extra ingredients like passion and commitment.
So why did that same say that scientific research reveals 92% of people don't achieve their New Year's goals? I believe it is because most people have not addressed the subconscious beliefs that are holding them back from success.
I am not going to waste your time by repeating the stock advice that you will get from most motivational coaches.
Instead, I would like to introduce you to a system that will help  you break though the old stories and limiting beliefs that have been holding you back from success.
It is my brand new course called Flip the Script, and it introduces my 6-step framework for busting those old beliefs once and for all.  In just six 15-minute lessons, you can learn a process to uncover, challenge, and change the old voices in your head that whisper all the reasons you cannot succeed.
You will also get guided meditations so you can use this process over and over again to bust through limiting beliefs when they raise their ugly heads. There are also three bonus lessons on how to maintain your momentum once you have gotten to the bottom of a limiting belief.
Because it is brand new, and I want to help you start the New Year out right, you can get this course right now for the low introductory price of $27 with the code "EarlyBird." We will go live on January 15th, so don't miss your chance to get in while this offer lasts!
Share your top 2022 goal and get a free 15-minute breakthrough call
I really want to help you succeed this year and realize once and for all that you have what it takes to go for your dreams.
So, for the first 10 people who share their top 2022 goal in the comments, I will hop on the phone with you for 15 minutes to see if we can bust through any barriers that are holding you back. 
Once you post your goal in the comments, you can schedule your free call on my calendar app. 
Let's make 2022 the year we break through our old stories and limiting beliefs  and start to live full out! Best wishes for the best year ever.