The Pandemic Irrevocably Changed Our Lives (and I am so grateful)
Many Americans breathed a sigh of relief when the CDC announced that fully vaccinated people could safely remove their masks and venture out into the world again.
As an avid traveler, I had already booked three road trips in the U.S. and look forward to being able to visit some European countries beginning in June. But once I hit the road, I discovered that the pandemic had changed me more than I realized.
Spending all that time in enforced isolation liberated me from other people's expectations. When I let all the old stories go, I discovered some truths about myself that had been hidden under the weight of what I thought I "should" feel and do. 
You may have felt that shift, too. Things that used to sound like fun aren't so appealing any more. You have grown used to having time to yourself, time to just daydream and do nothing. You are excited about being able to hug your friends and family, but don't feel up to the forced frivolity of socializing. 
You can chalk some of that up to social anxiety. Even extroverts may feel a twinge of nerves about getting back into circulation.
But some of it comes from real transformation, the kind of deep change that only happens when we have time for reflection and self-awareness.
I am sharing some of my biggest takeaways from this experience in the hopes that they will set off a spark of recognition in you. I am privileged to be able to take this re-entry slowly, to get my bearings and hang on to my own truth as life gets back to the new normal. Some of you may not have that luxury, but I hope you are able to hang on to some of the insights you gained into what really matters in your life. 
Life is too short to rush through without fully experiencing being alive
On our first road trip, we traveled through 8 states in 10 days, trying to connect with every single person we had missed for the past year.  The first night, we drove nearly 7 hours to our old home town in Maryland, visited elderly neighbors, met other friends for dinner, and arrived at our hotel at 10:00 pm. We were exhausted but energized by finally having face-to-face contact. 
For the next six days, we repeated this pattern. Driving, seeing as many people as possible, eating too many meals and drinking too much wine. What started out as something to look forward to turned into a to-do list of places to go and people to see. We loved and cherished every single person on our list, but collectively it was just too much forced togetherness after a year of isolation. 
Our last three days were spent at a yoga retreat, giving us much-needed time to regroup and unwind. That was when I realized one of the major changes wrought by the pandemic.
I didn't feel compelled to engage in every single group activity. I didn't worry about being the good girl or pleasing the retreat leaders. I didn't worry about what the other participants would think about me.
Instead, I honored the voice within that told me to just sit by the brook, listening to the water bubbling by, carrying my thoughts and worries downstream. 
Time spent together is just as precious if we don't make it home for the holidays
In more than 50 years of living away from my childhood home, I can count the number of holidays I have missed on one hand. This included my mother's birthday in April, Mother's Day, Father's Day, and all the usual days of celebration for a Catholic girl in small town America.
As the eldest (and only daughter), I felt responsible for making sure my parents had company for the holidays. Sometimes my brothers and their families attended, sometimes not. But I made sure my parents never had to spend a holiday alone. This felt like even even more of an expectation once my father passed away and my mother was living on her own. 
Right before the pandemic hit, I moved from Maryland to North Carolina, doubling the distance back to visit my family in Massachusetts. I was struggling with the decision that I would not be able to travel back for every single holiday.  I didn't know how to break the news to my mother, I didn't know what to do with the guilt and feeling that I was letting everyone down by not being the good daughter.  
Because of Covid-19, we had a year with no family holiday celebrations. I talked to my mother often during this time. She would ask when I was coming to visit, then listen while I explained that it was not safe to travel. My mother is still sharp at 89, but her short term memory is shot, so we had this conversation nearly every day.
When I finally did get to visit Mom as part of our whirlwind tour, she was like a little kid at Christmas. She couldn't wait to hear where we were going and what we were doing next. We went to lunch every day, her favorite activity, each time with a different group of people. For an extroverted gal who loves to call herself a "storyteller," this was heaven.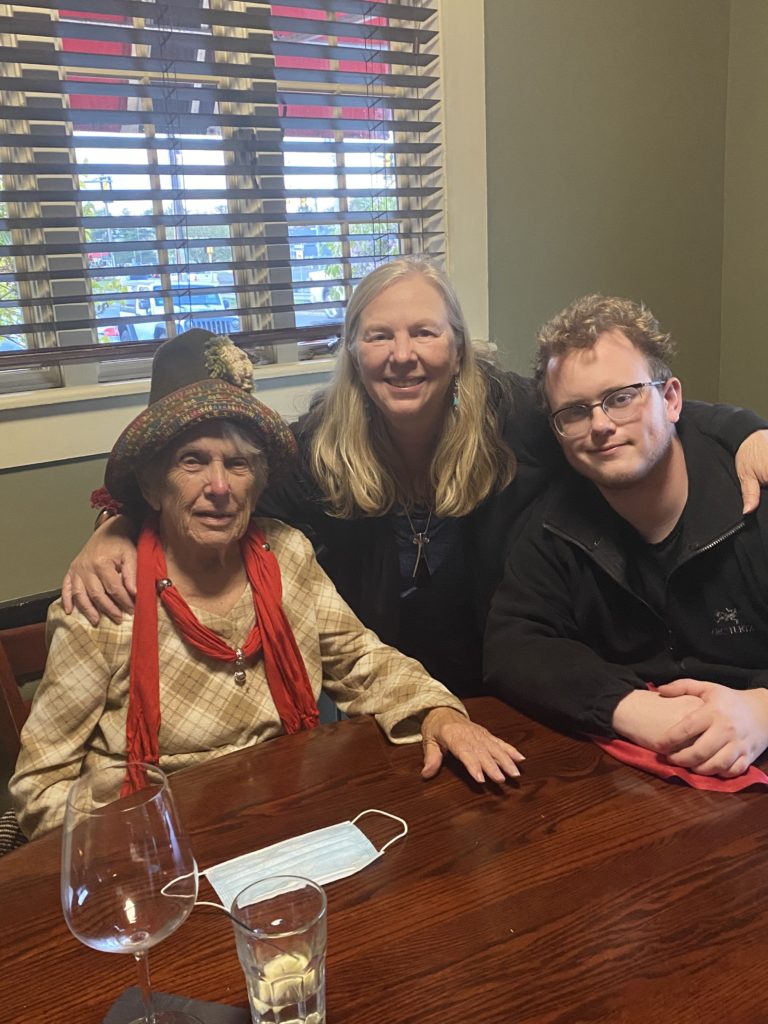 I am ready to stop worrying about what other people expect and start doing what feels best in my heart
I will never know if the holiday expectations I felt were imposed by my family, cultural norms, or internalized beliefs about what it means to be a "good daughter." But the pandemic gave me an opportunity to question them and start making different choices.
As much as I love the holidays, it was always so stressful traveling during peak times, making the rounds of friends and relatives, trying to find the time for meaningful connection.  My heart would rather visit people when we can be together without a lot of external pressures. I discovered that, at least at this point in her life, my mother feels the same way. 
We can no longer ignore the stark racial and economic disparities in our society
I thought I was socially aware before the pandemic, but watching the toll Covid-19 took on women, the elderly, and communities of color made me realize that I had sometimes taken my privilege for granted.
I was fortunate to have retired in December 2019, with enough Social Security and retirement income to live comfortably in our new home in Wilmington, NC. When the pandemic struck, I was visiting my mother in Massachusetts. She was in a nursing home for rehabilitation from a serious dizzy spell that left her unbalanced and fearful.
As news of a pandemic, stay-at-home orders, and growing panic started monopolizing the airwaves, I decided to take her out of rehab early and bring her home. That was a lucky break, because the next week they closed off the nursing home to all visitors. Shortly thereafter we learned that at least one staff member had tested positive for COVID-19. 
 Not every family was so lucky. According to the AARP Public Policy Institute, more than 183,000 residents residents and staff of nursing homes and other long-term care facilities have died as a result of the pandemic.  Many of us have prematurely lost parents, grandparents, and other beloved elders, and with them their memories and wisdom have faded away. 
The death toll in communities of color has also been disproportionately high. The COVID Tracking Project reported that as of March 9, 2021, we had lost lost at least 73,462 Black lives to COVID-19. Black people account for 15% of COVID-19 deaths where race is known. Nationwide, Black people have died at 1.4 times the rate of White people.  Indigenous and LatinX people are not far behind. 
These statistics highlight grave disparities in our health care systems that we can no longer afford to ignore. 
Women and people of color carried most of the economic burden of the pandemic
A report by the Brookings Institute in December 2019 revealed some startling statistics. Amazon and Walmart, the country's two largest companies, earned an extra $107 billion in 2020, an increase of 56% over 2019, largely due to the pandemic. But rather than sharing these profits with frontline workers, who risked their lives each day to make sure we could buy groceries and toiler paper, they used it to line the pockets of their founders and largest shareholders.  Stock prices for Amazon and Walmart soared 70% and 36%, respectively, since the start of the pandemic in 2020.
Amazon and Walmart ranked among the least generous of the 13 large retail and grocery companies studied in their report. The two companies could have quadrupled the extra COVID-19 compensation they gave to their workers in 2020 and still earned more profit than last year.  Instead, worker wages increased by only 7% and 6% by the end of the year, even after the new bonuses that the two companies announced in December. 
The pandemic created economic winners and losers, and wealthy people like Jeff Bezos were among the biggest winners. The losers were workers, mostly women and people of color, who struggled to get by on the $11 per hour starting wage for associates at Walmart and other low-wage jobs.  The same women were primarily responsible for unpaid child care, with most kids stuck at home trying to keep up with their studies on Zoom.  The result was a double whammy of negative consequences for working women, forcing some to leave their low-wage jobs to take care of their families. 
Women also disproportionately lost their jobs due to the pandemic. According to the National Women's Law Center, women lost 5.4 million jobs in 2020, 55% of the total job losses since the start of the pandemic. Women made up 56.6% of the job losses in the leisure and hospitality sector and a whopping 91.5% of the losses in the government sector in December. 
The highest rates of unemployment were for Black women, Latinas, and other women of color. More than 1 in 12 Black women ages 20 and over (8.4%) and 1 in 11 Latinas (9.1%) were unemployed in December, compared to 5.8% for white men. The World Economic Forum announced that COVID-19 is the biggest setback to gender equality in a decade, and may set women back a generation. 
The US Lags Behind in Addressing Income Inequality
Clearly, there is something wrong with an economic system where some are gaining immense wealth while others are struggling to feed their families.  Yet there seems to be little political will to address the problem. 
The Biden Administration has proposed two sweeping infrastructure proposals—one focused on jobs and physical infrastructure, and one focused on childcare and families.
Talks on the first bill, the American Jobs Plan,  have stalled over the definition of infrastructure and how to pay for the $2 Trillion plan. Republicans want to limit the bill to traditional roads and bridges, while Democrats want to include investments in human infrastructure like child and elder care. Democrats propose funding the proposal with tax hikes on corporations and wealthy Americans, but Republicans oppose any tax hikes or changes to the massive Trump corporate tax cuts. 
Although bipartisan talks are in progress, it is likely that any compromise will roll back the definition and cost of the original proposal.  The second bill, the $1.8 Trillion American Families Plan, is unlikely to go anywhere unless Democrats agree to change the filibuster rules that would require them to garner Republican support for the proposal. 
This is not a new problem. I have been writing about economic equality for years. But the stark reality of the pandemic and the United State's feeble response makes it impossible to ignore the reality that the US has fallen behind much of the world in caring for its people.
 While most European countries paid unemployed workers a recurring weekly stipend during the pandemic, the US fought bitterly over its meager one-time economic stimulus payments.
The US already lagged behind most industrialized nations on paid leave, child care, and health care benefits. A report by the Organization for Economic Cooperation and Development in 2018 revealed that the U.S. was the only country among 41 nations that does not mandate any paid leave for new parents. The smallest amount of paid leave required in any of the other 40 nations is about two months.
This is not just a gender equity issue. It is an issue of racial justice. According to the National Partnership, income inequality and the wealth gap disproportionately impact people of color. Disparities in access to other economic supports make it more difficult for families of color to
absorb the financial shock of a serious family or medical need. In addition, people of color tend to receive lower quality health care services and experience worse health outcomes than white people, magnifying their need for paid family and medical leave. 
As we begin to recover from the pandemic and get back to our "new normal," let's not forget the lessons we have learned about systemic racism in our health care, social services, employment, and criminal justice systems. When I retired from UDC Law, I thought I could take a break from social justice advocacy. This pandemic has made it clear that none of us can afford to close our eyes to  the glaring inequities faced by women and people of color. 
I know the magnitude of the problems can feel overwhelming, but if we each do our part together we can create change. Just pick an issue and do what you can to help. Give money, volunteer your time, sign a petition, or join a demonstration.
 It all start in our own communities. I have joined forces with the YWCA Lower Cape Fear, which is dedicated to eliminating racism, empowering women, and promoting peace, justice, freedom, and dignity for all.  As a member of the Advocacy & Racial Justice Committee, I am committed  to advocating for better programs and policies to help my hometown become a more equitable community.  Wilmington has a long and ugly history of slavery and White supremacy to overcome, and there is much work to be done.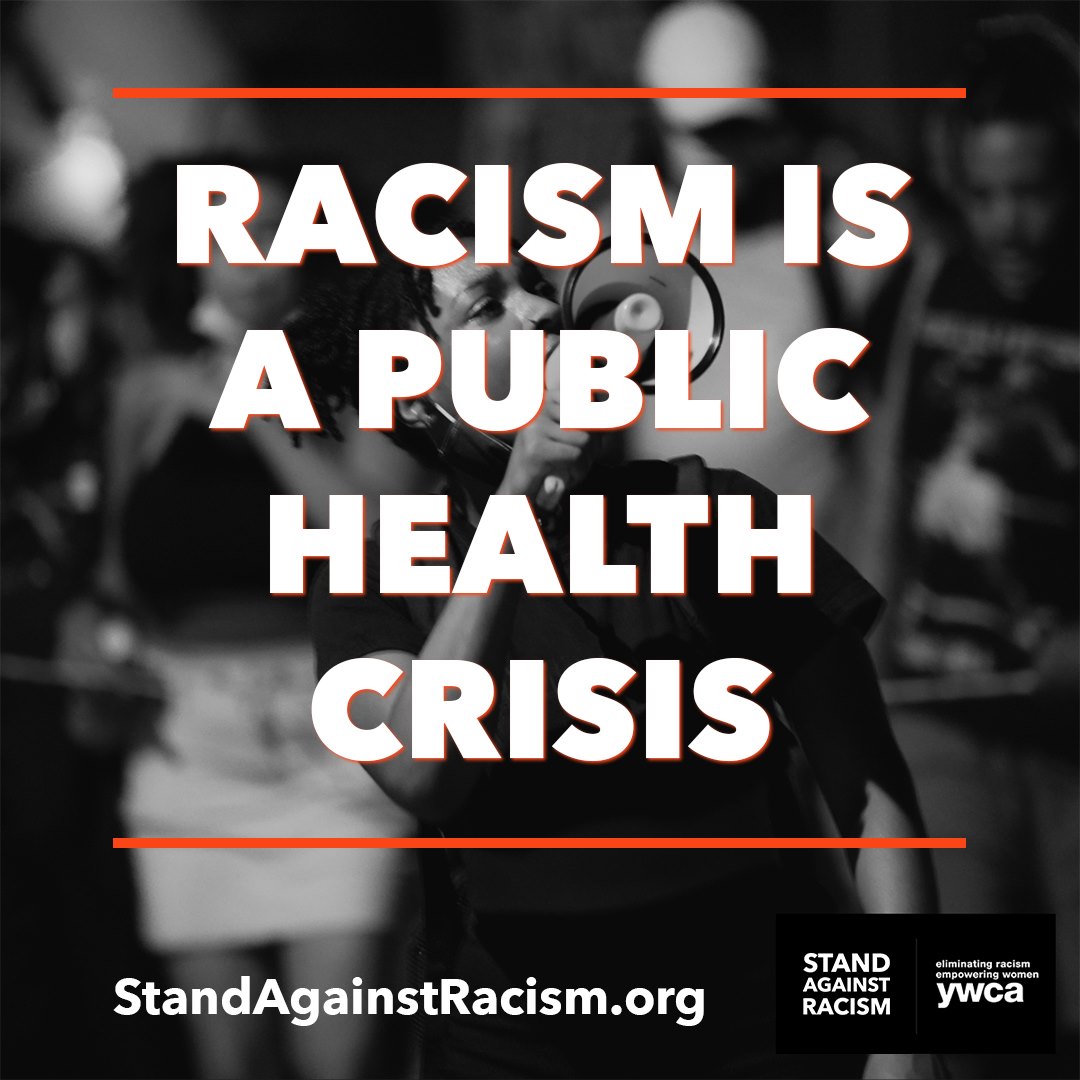 One of our initiatives is The Stand Against Racism, an annual campaign of YWCA's across the nation, designed to build community among those who work for racial justice and raise awareness about the impact of institutional and structural racism, and to unite our voices to educate, advocate, and promote racial justice. In the wake of COVID-19, this year's campaign declares racism to be a public health crisis. It is time for the US to rise to the challenge and create a system that serves all of its people.